Mixmash @ Parookaville - Desert Valley Stage takeover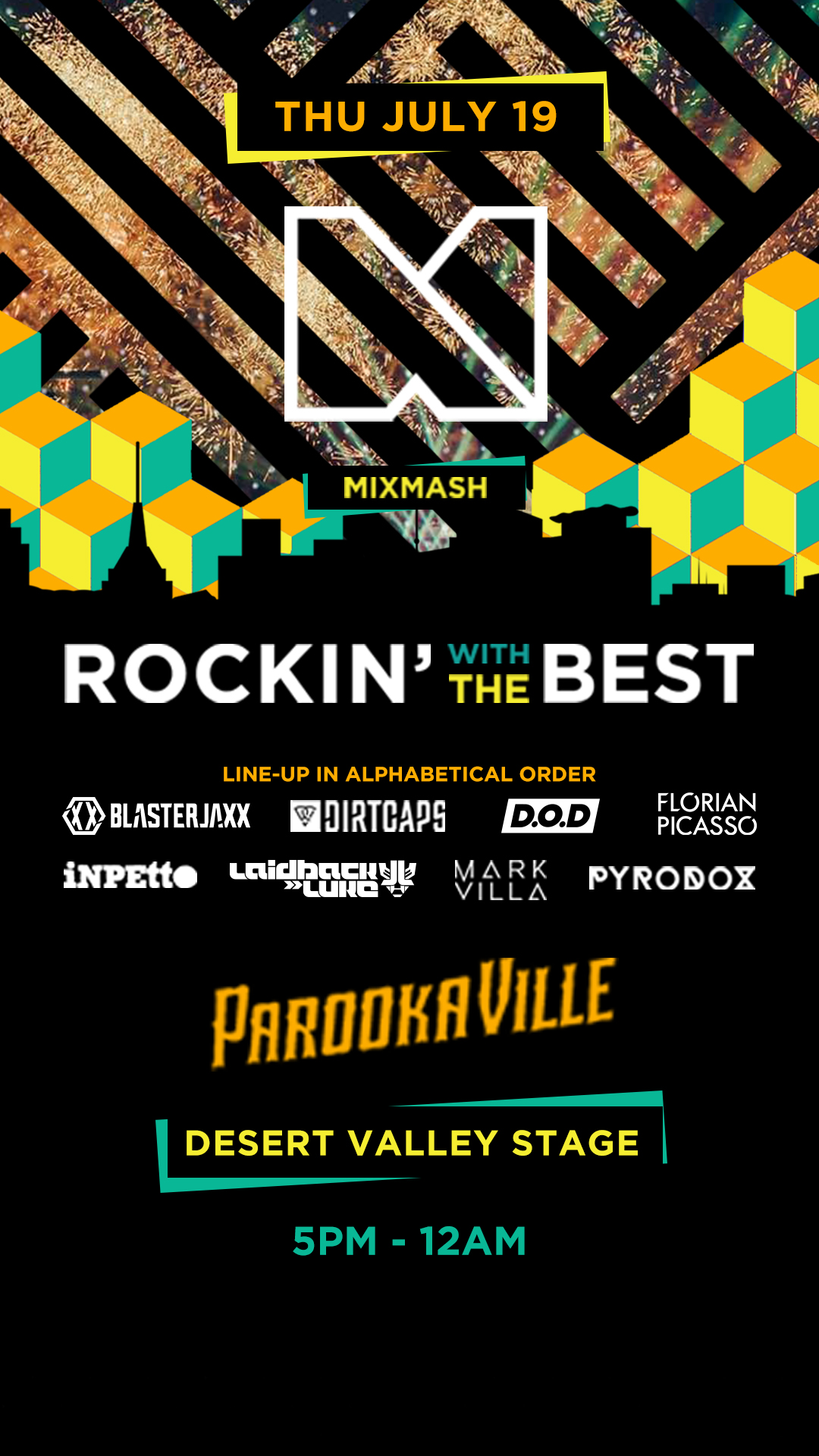 Date
Thursday 19 July 2018
Place
Airport Weeze
Address
Flughafen-Ring 1
Time
5:00 am
Ends at
12:00 am
Line-up

Blasterjaxx
Dirtcaps
D.O.D
Florian Picasso
Inpetto
Laidback Luke
Mark Villa
Pyrodox

What is this about?

Mixmash Records is taking over Parookaville's

Desert Valley Stage

on Thursday, July 19. With a massive capacity of 20.000 people and a total of 40.000 people on the campsite, the

Read more

Valley crowd will be Rockin' With The Best all night long. As you've come to know the Mixmash parties or hostings we always provide an all-star lineup. This time we bring in; Blasterjaxx, Dirtcaps, D.O.D, Florian Picasso, Inpetto, Laidback Luke, Mark Villa and Pyrodox.

Get ready to shake the floorboards, burn up all your energy in the guaranteed mosh-pits and shower yourself with water or beer to cool off in the hot evening sun.

Parookaville we are ready to be Rockin With The Best, are you?