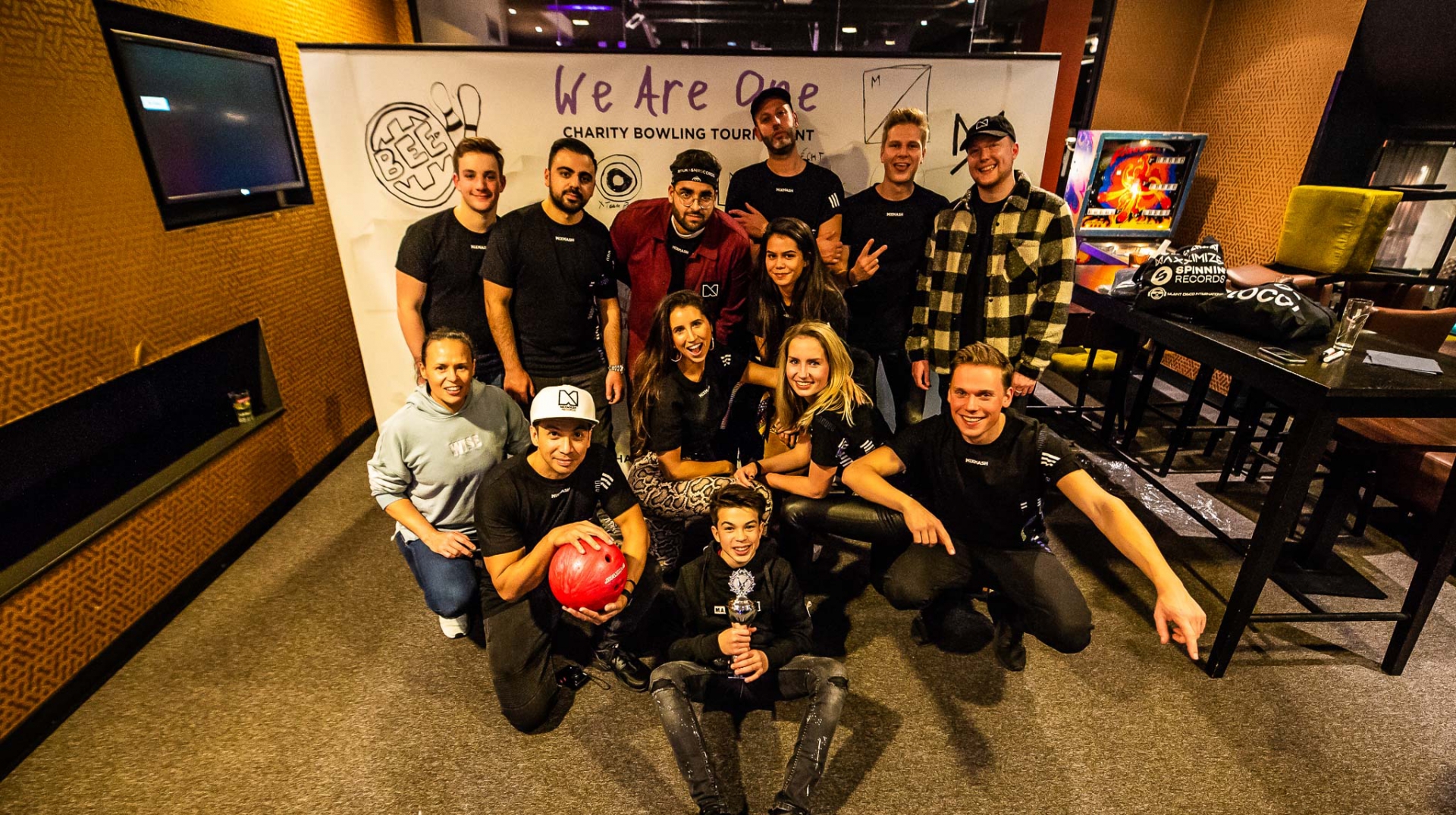 Take me back
Laidback Luke and Jewelz & Sparks unite the dance industry for UNHCR fundraiser: #WeAreOne
As 2018 is almost at its end, Laidback Luke and Jewelz & Sparks will close this year with a grand gesture. For the release of their latest collaboration, 'We Are One' (feat Pearl Andersson) the DJ/producers initiated the idea of a fundraiser for those most vulnerable in times of war: children. In support of UNHCR, the UN Refugee Agency that protects persons who were forced to flee, Laidback Luke's label Mixmash Records developed the campaign '#WeAreOne'. To spark the movement and unite the whole dance industry a charity bowling tournament and online auction will be organized. The symbolic catchphrase for the campaign stems from the lyrics of the track: We are one, it doesn't matter where you're from!
Strike for UNHCR
The charity bowling tournament will be held on November 28 in Amsterdam where artists, labels, and influencers donate to rent a bowling lane. Besides the fun of bowling, there is also an exclusive online auction of one-of-a-kind items (for example; a limited edition merchandise item) donated by DJ's and other stakeholders. A third way to contribute to UNHCR and join the #WeAreOne is to go to: TBA - a donate-to-download landing page where fans can donate a minimum of 1 euro to buy the track before the release date.
With all the big players in the industry participating such as Don Diablo's label Hexagon, Hardwell's Revealed, Spinnin Records, UNHCR is more than enthusiastic about the fundraiser.
UNHCR's head of Private Sector Partnerships in The Netherlands, Saskia Baar: "Each day war forces thousands of families to flee their homes. People like you, people like me. To escape the violence, they leave everything behind – everything except their hopes and dreams for a safer future.
UNHCR, the UN Refugee Agency believes all refugees deserve to live in safety. It is heartwarming to see so many influential DJ's and producers rally for the sake of children who were forced to flee. Music helps people overcome challenges, and now it can also bring critical funding for children who lost so much. If we all play our part in building a brighter future for refugee children, we can truly make a difference. That's why we welcome the #WeAreOne campaign!"
#WeAreOne
Music has the power to unite people - it brings people together in clubs, on festivals and concerts - yet it also unites people's minds to achieve great things. Giving back to the community was something both Laidback Luke and Jewelz & Sparks felt really positive about.
Laidback Luke: Some people might perceive DJs as superficial and the dance industry all about fame and money. But of course, this is not the case. Behind every artist there's a father, mother, uncle, nephew, son, daughter who care about their families and who want all their dreams to come true. Why not build a campaign on this universal feeling of love and hope? Time for a positive sound!
Jewelz & Sparks: While creating 'We Are One' we felt a sense of unity, a very inclusive feeling of being in the world together and the need to sometimes give back. That is why we want to set up a charity campaign to unite the music industry (artists, influencers, labels, tastemakers) and join #WeAreOne.
For the latest news and updates on #WeAreOne and to follow the auction you can go to:
weareonecharity.com