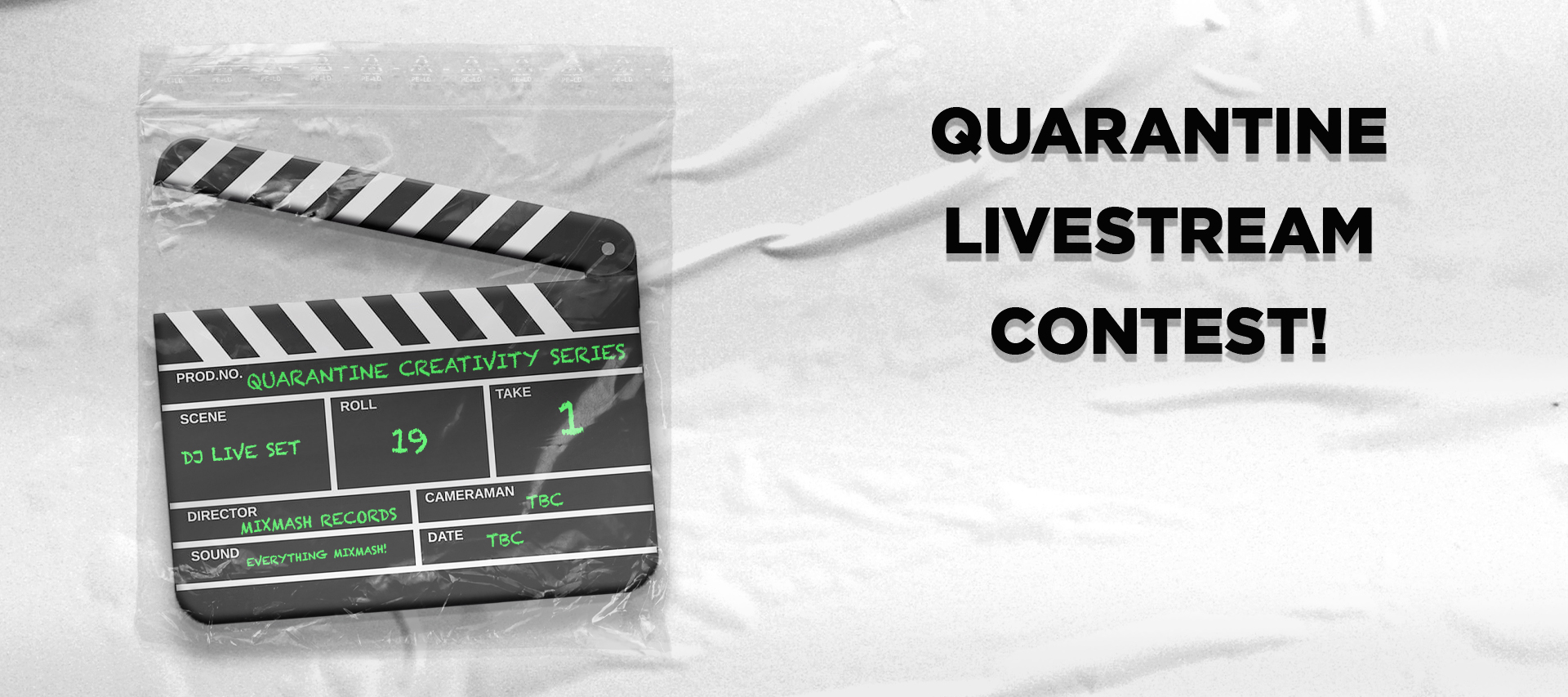 Take me back
Episode 2 - Quarantine series: Calling all DJs - Get paid 300 Euro to DJ on livestream!
As we are seeing the internet flood with an abundance of free livestreams in various qualities, we realize that one of the biggest challenges faced by creatives in the current hotbed of Covid-19 still is - how to generate income. Now Mixmash Records is calling all DJs to get behind the decks and record their most entertaining DJ set for the Quarantine Livestream and get paid for their work.
Only the four best submissions will become part of the Quarantine Livestream in collaboration with Laidback Luke, which will be streamed via various platforms on April 2nd for free!

Selection will be based on DJ skills, creativity, originality, and overall visual attraction. That means that we expect you to deliver an outstanding technical performance but you will have to make sure that you also catch our attention by being entertaining to watch! (Please note that all sets must contain Mixmash tracks only to prevent any copyright issues.) All 4 winners will receive a 300 Euro payment upon selection as a gesture to help get through these hard times where DJs cannot count on any touring income.
Also, fans will vote on their favorite DJ set who will then win a
Denon DJ PRIME GO!
All submissions should be 15 minutes and uploaded as unlisted to YouTube. Join the contest, send the link before Tuesday, March 31, 3 pm GMT +1 via our Facebook Messenger Bot
here
. PLEASE NOTE: SUBMISSIONS ARE CLOSED!
Not to forget, Mixmash Records is a boutique label with relatively small means - we call on
ALL RECORD LABELS
to match or better our offer and pay DJs for their work!