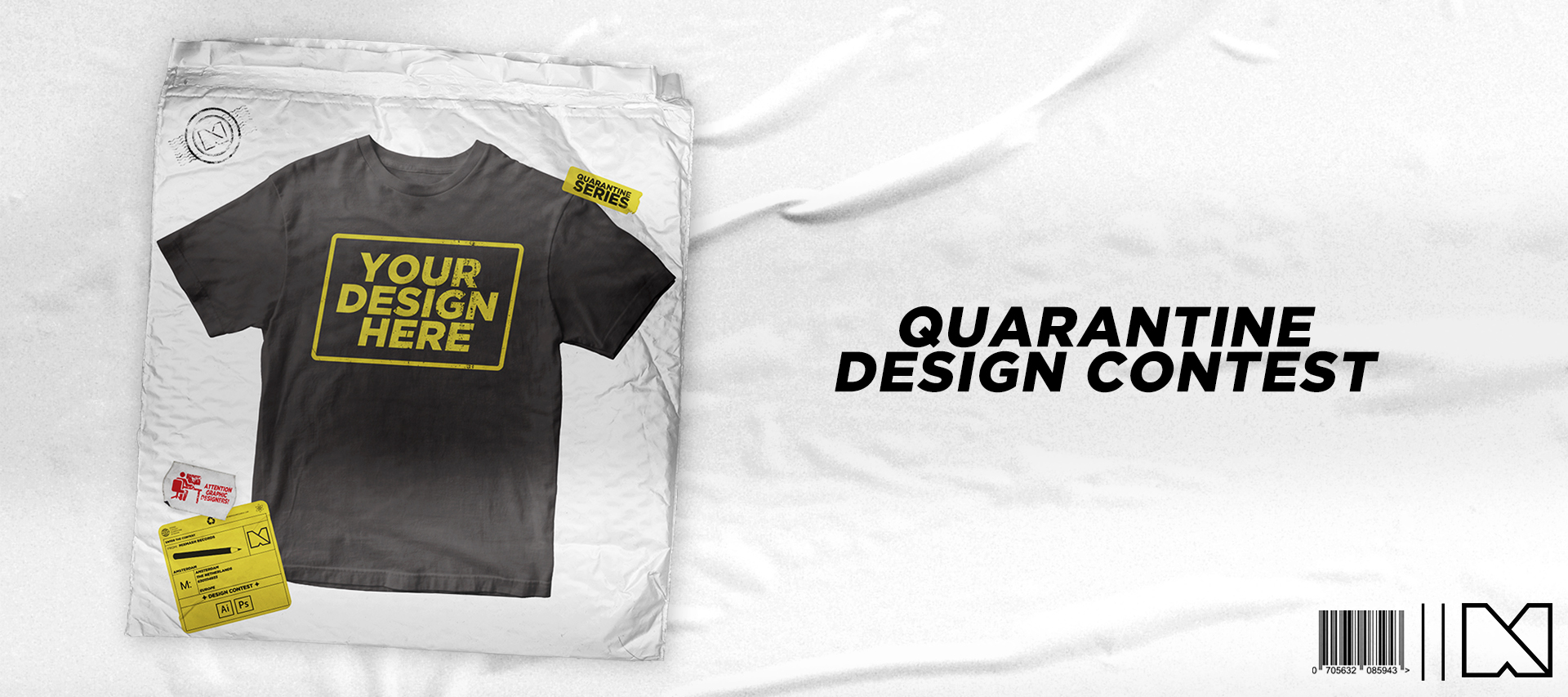 Take me back
Mixmash Records Quarantine Series FINAL EPISODE! Apparel Design Contest
The best design wins a €300,- advance and will be sold as an exclusive Mixmash Outlines Item!
Submission deadline: June 12th.

Attention all graphic designers! The newest and latest episode of the Mixmash Records Quarantine Series is going live and this time we are giving a winner the chance to have their design sell as a limited edition Mixmash Records T-shirt.
Mixmash continues to create new ways to support the creative community. With global live performances on pause, many artists lost their primary source of income, and so did their creative teams. Never one to shy away from a good cause or a challenge, the Mixmash Fam created the Quarantine Series, which so far saw the launch of the Quarantine EP, the Quarantine Livestream and the Mixmash Takeover: Quarantine Sessions all with financial rewards. Now it's time for the last episode to the series, and this one is for the designers!
Visual design has always been the ideal complement to music (and vice versa). Be it to support the release of a track through artwork or music video, the visuals of a live performance, or the extension into merchandise. Visual design is an all-important part of the communication of an artist' or Music Label's vision.
This means this is a unique opportunity for a designer to make their design available to the Mixmash fans - of course with full marketing support of the label.
Specifications:
Use the Mixmash Records M in the design. Feel free to adapt the logo and incorporate this into your overall design The logo does not need to be the most prevalent design element! You are entirely free to create something awesome.
Maximum size: 40cm x 50cm
Specify the exact placement of the design on the T-shirt relative to the top, bottom, and side. Distance to any seam should be at least 5 cm.
The graphic must be submitted in real size in Vector format
The submission must be accompanied by a mock-up image. Find the templates for the T-shirt in various colors here.
Once selected, you will receive a contract from Mixmash Records which will specify the €300,- advance as well as 50% of all proceeds after recoupment of the advance.
Fans will be invited to pre-order the T-shirt for a total of 72 hours through the Mixmash Records webshop. The T-shirt will be printed and sent within 14 days afterward.
Submit your graphic before June 12th through
this link
. Good luck!