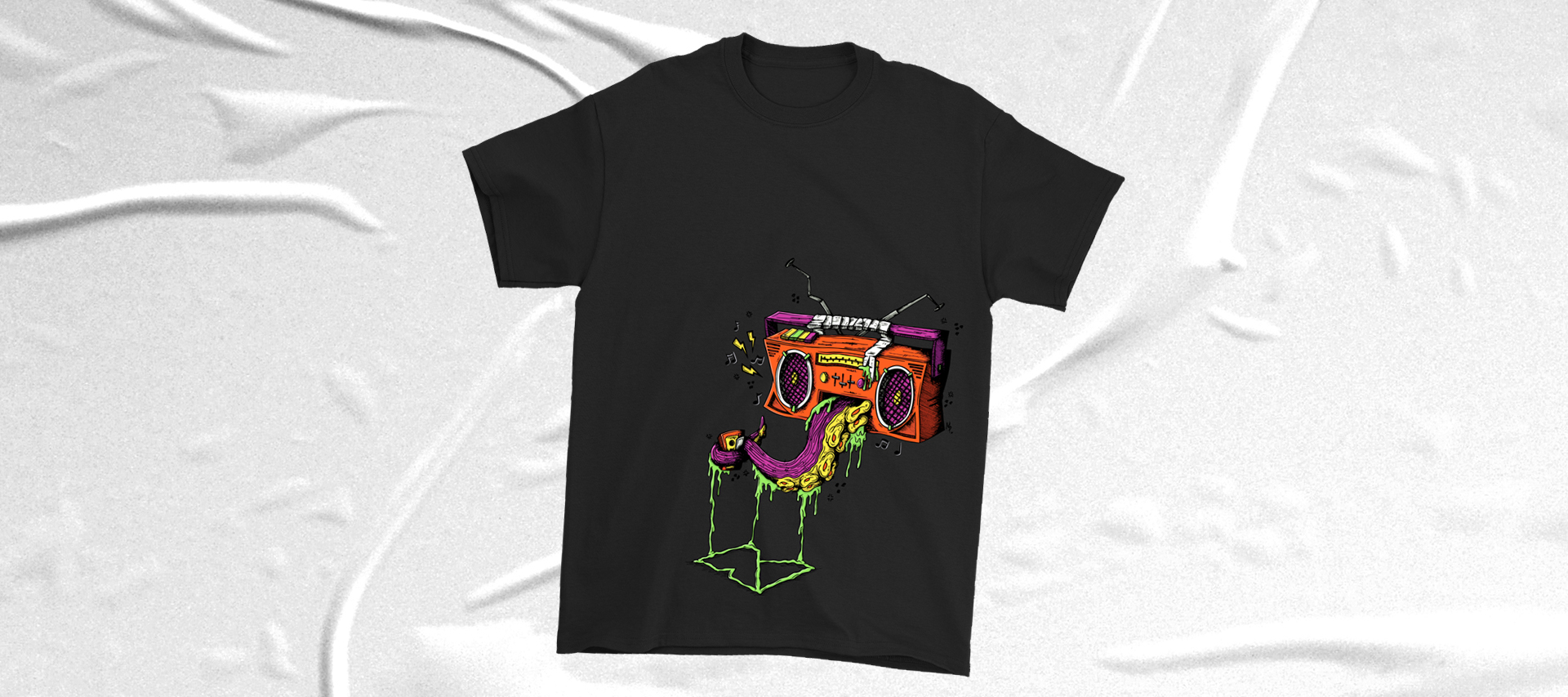 Take me back
THE MIXMASH QUARANTINE SERIES COMES TO AN END!! WINNING DESIGN BY MYRTO PETROU!
EXCLUSIVE DESIGN IN MIXMASH OUTLINES SHOP FOR ONE WEEK ONLY!

Behold, the final winner of the very last episode of our Quarantine Series: Myrto Petrou! This victorious design marks the the end of our Mixmash Quarantine Series.


The Quarantine Apparel Design Contest was another challenge from Mixmash Records as part of the ubiquitous Quarantine Series. Some really outstanding designs were submitted from places as diverse as Italy and Argentina making it a difficult jury vote. However, the appeal of the colourful, yet freakish radio literally drooling the Mixmash Records Logo was the one that became the obvious winner. Reminiscent of some of the earlier Mixmash earlier release
artworks
, Myrto's style is a perfect fit for our fun and colourful label.
You have until Wednesday July 1st to order the exclusive
Quarantine Contest Tee
and claim this unique item as yours.
The Quarantine series has been quite the journey. It started halfway through March, when the world was at the start of its immediate and all encompassing global lockdown. Events where being cancelled, jobs were lost and creatives lost their source of income from one day to the next. In response, Mixmash Records brought to life the Quarantine Series, encouraging creativity, and supporting the very best submissions by showcasing them on our platforms, and quite importantly: providing an upfront financial reward.
Artists of all ilk were encouraged to stay creative by doing fun and accessible competitions on live streams, new music productions, demos for exposure and design. The sheer volume of submissions and heartfelt stories from across the globe shows that our message resonates and we are thankful we have been able to play a small part in helping creatives sustain.
Continuing to spread positivity, creative inspiration and support to our community,
here is a recap of the Quarantine series
!